---
The first of April 2019 was an important date. It was the one hundredth anniversary of the Bauhaus school of design founded in Weimar by Walter Gropius. What better way could there be to inaugurate this Arkea blog than to dedicate it to a movement that revolutionised stylistic canons and resonates intimately, almost spiritually, with our own sensitivity and constant appreciation for the work of the "craftsman".
After his experience with the Fagus Factory, designed with Adolf Meyer in 1911, the Berlin-born architect, urban planner and academic formed what can, to all intents and purposes, be considered the most influential 20th century school of architecture, costume and art.
That utopia at the origin of design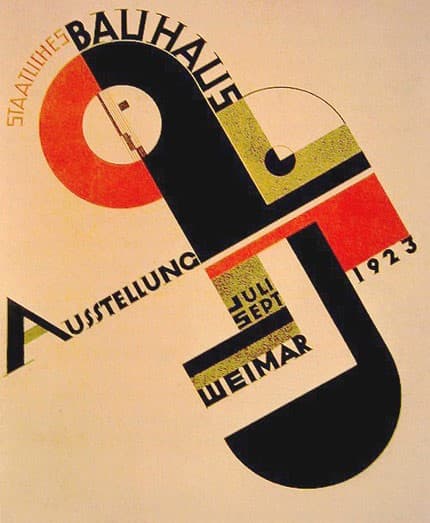 The term Bauhaus recalls the medieval word Bauhütte indicating a lodge of masons; the school derived its guiding principles and modus operandi from this ancient body. "Architects, sculptors, painters, we must all return to the crafts! For art is not a profession. There is no essential difference between the artist and the craftsman. The artist is an exalted craftsman." The "strange" school attracted a large number of apprentice-artists, boys and girls of different nationalities and cultures who understood and enthusiastically contributed to the innovative work done there, giving new impulses of hope and utopian thinking to the school's romantic sense of community. The Bauhaus only lasted for 14 years. It was suppressed by the Nazis in 1933, sadly forcing many of its young "artists in craft" and their teachers to flee Germany. It was partly due to this diaspora that the culture born from that extraordinary experience and its quest for designs conceived and realised to offer people functional and beautiful objects spread throughout Europe and the world, significantly influencing teaching, aesthetics, communication, industrial and residential architecture and redefining once and for all the social role of design. So many of the furnishings and objects that we use every day and find essential to our lives bear the mark of the design philosophy born in those few years of rapid learning, fearless experimentation and production of applied art.
Between craftsmanship and art
The Staatlitches Bauhaus institute of art and craft was set up as the result of Gropius' profound conviction that a new school was needed to offer an interdisciplinary approach combining theory and practice, art and craftsmanship. Painters, architects, photographers, sculptors, decorators, set designers and craftsmen flocked to the school to continuously exchange ideas and become the builders of a "cathedral of practical knowledge". In the Bauhaus manifesto, Gropius wrote that: "... the profound union of all disciplines in a new art of construction will lead to a new cultural unity". With this spirit he convinced important figures to assume the role of maister, including Johannes Itten, Adolf Meyer, Ludwig Mies Van der Rohe, Laszlo Moholy-Nagy, Vasilij Kandinskij, Oskar Schlemmer, Paul Klee, Lyonel Feininger and others. All were aged between 23 and 40 and most were still seeking affirmation. This is how Bauhaus began, with "workshops" of architecture and urbanism, theatre, ceramics, mural decoration, type setting, sculpture, advertising, metallurgy, set design, weaving, printing, photography, plastic art, furnishing and cabinet making all intertwined. That exciting turbine of disciplines, knowledge, stimuli and discoveries produced studies, research, projects, objects, images and, in particular, a common style and method of design for the innovations behind the so-called modern movement. This revolutionary concept of multidisciplinary study as a route to practical application, and the need to involve industry in creating objects for everybody changed for ever the social role of the artist.
If something works, it's beautiful
In place of the ascetic, solitary artist of the nineteenth century, a new, practical thinker began to analyse the real needs of real people. The Bauhaus designer was concerned with ensuring that form and function matched, that all parts formed a logical and harmonious whole. He became the creator of simple, geometric and accurate solutions. Every house, seat, lamp, teapot, poster, fabric or other object was designed with volumes, lines, colours and materials imagined and defined by the sum of experiences acquired in the school's various "workshops", where philosophy got its hands dirty making rational products for the people because… "if something works, it's beautiful". A hundred years from its opening, the teaching style and achievements of the Bauhaus still influence the organisation of studies in our art schools and contribute massively to the interdisciplinary growth of young artists and designers. The Bauhaus approach still generates enthusiasm for exchanging ideas and pleasure in continuous research in order construct "the edifice of the future".